We make payment easy too!
You can pay via you card over the phone.
Or by payment link sent to you email address.
Top Guttering Services in Surrey
Are you looking for guttering services?
Worry not; Blue Sky are here to help!

By keeping your gutters and downpipes in good condition, you can maintain the water flow and drainage of your home's exterior, which will help prevent damage to the exterior of your property.
When it comes to maintaining your gutters and downpipes, some factors will affect the quality of the service you receive. It's vital to search for a reliable company that also offers competitive pricing.
If you need a gutter cleaning company in Surrey, we're here to lend a helping hand. We've been servicing the needs of homeowners in the area for many years, and we know what it takes to provide outstanding services. Our process is easy, and our results are guaranteed to impress you.
What and Where to Look
If you have clogged gutters, you can be sure that we will unblock them as soon as possible. We use the latest cleaning methods and equipment for this task. Regular cleaning of your gutters is also necessary because it helps protect your property from water damage and mould growth. This is especially true during the colder months when the risk for leaks and floods is higher than at other times of the year.
Blue sky guttering is a professional cleaning and repair service company that offers complete gutter services in London. Our experienced team of fully trained workers is fully prepared to work on any type of property, residential or commercial, large or small. Our constant commitment to quality and customer satisfaction is nothing short of remarkable.
Our prices are highly competitive, and we offer a full range of services, including:
Gutter cleaning

Gutter repairs

Downpipe Replacement

Concrete Gutter Lining
Even more, our gutter cleaning service covers all kinds of guttering systems such as Victorian, Edwardian, Georgian, bay window gutters and modern box gutters.
No matter what type of gutters you have, we can clean them for you and ensure that your property remains water-tight.
So, if you're looking for a gutter repair company in Surrey, then get in touch with Blue Sky Guttering today.
We'll be happy to help!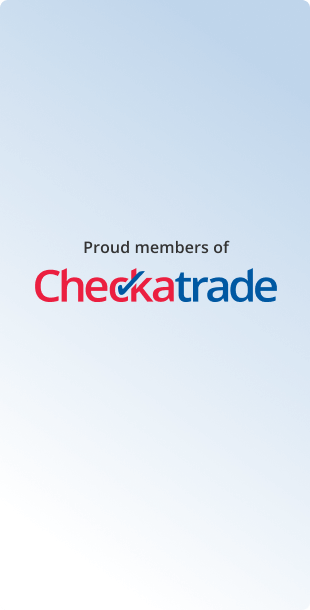 Trusted by Checkatrade for 10+ years
We have been Checkatrade members since January 2011 and have received over 1100 customer feedbackreports with an average score of 9.9 out of 10.

Checkatrade supply you with up-to-date information on trades and service providers, helping you make informed decisions on whom you employ.

At Blue Sky Guttering Ltd we cannot change or select the vetting details or feedback – this comes unbiased from Checkatrade's database.
Some of the areas we service in Surrey
Residential customers contacting Blue Sky Guttering for a quotation will be given an all inclusive fixed price either by phone or email.
We visit all Commercial customers and residential customers with large properties or an unusual access problem, quotation will then be emailed within 24 hours.
Our 2 man teams operate from large sign written vans which are extensively equipped.
Each team carries at least 6 various types and sizes of ladders, gutter vacuums, generators, 100's of gutter/down pipe spares and all the supplies and equipment that enable the Blue Sky Guttering teams to complete 99.9% of all residential gutter repairs and gutter emptying with one visit.
"Turned up promptly and at the agreed time, completed the work quickly and with a minimum of fuss. It hasn't rained since the repairs were carried out so I don't know yet whether they were successful, but with a 12-month guarantee I have some peace of mind that if there's a problem they'll be back to sort it out. Thank you!"
Friendly, professional, prompt! Really superb service from Blue Sky.
100% I have nothing to say but that They came down, fixed price, repaired what was an ongoing block and alighment issue, they did it properly as I watched them No mess , good attitude. Il be using them again. Cheaper than local trades people too.
Blue Sky Guttering carried out the cleaning and repairs with efficiency and no fuss at all. Their admin was excellent and handled the whole job really well and I would not hesitate to recommend them
I've used 3 different companies to repair my downpipe in the last 18 months and still it ended up faulty, disconnected downpipe. Now I contacted 20+ companies, most companies did not reply or refused due to the height. Sean responded very quickly with a price of £264 which is reasonable. I was a bit worried about the lengthy contract he sent me but it showed professionalism and he provides a 12 month guarantee unlike most. Anthony performed the work on time and performed a thorough check and got to work fixing all the issues. Professional, polite and got the job done! Strongly recommend!
This was one of the best customer services experience ever. Everything is done according to the book including service agreement and invoicing. The work was seamless, definately recommend Blue Sky for gutter cleaning and repairs.
Professional, Reliable, *Guaranteed Gutter Cleaning & Repairs
Specialists in Gutter Cleaning, Gutter Repairs & Gutter Lining.