9.6/10 Checkatrade Reviews
Gutter Cleaning in Willenhall
Gutter Cleaning service in Willenhall & surrounding areas in West Midlands. Blue Sky Guttering Ltd have over 20 year's experience in cleaning gutters & we offer our professional gutter cleaning services in Willenhall in West Midlands, England.
Blue Sky Guttering provide excellent service & quality for all our guttering services - backed by our *12 month Guarantee.
The price you are quoted for gutter cleaning is the price you will pay, there are no other hidden charges.
Our West Midlands gutter cleaning team are fully trained and we are members of IOSH, Safecontractor & are Constructionline accredited and approved.
Complete our form below for a quick quote
Looking for Gutter Repairs in Willenhall ?
Willenhall Gutter Cleaning Services
Blue Sky Guttering Ltd specialise in Residential & Commercial Gutter Cleaning, Gutter Repairs & Gutter Lining in Willenhall in West Midlands, England
We are the pioneers in this industry, being the first to offer Fixed Pricing on gutter emptying and gutter repairs and 12-Months Guarantee* on work we carry out and a 25-Year Guarantee on Gutter Linings.
1, 2, 3, 4 storey & above Gutter Cleaning Experts in Willenhall
Blue Sky Guttering offer a transparent service and we pride ourselves on being focused on customer service and have built and maintain a strong reputation among a growing number of residential and commercial customers based on safety, trust, service, quality and competitively priced work.
We are dedicated to provide a professional, safe, environmentally friendly, high quality and cost effective service to every customer.
Residential Gutter Cleaning
We pride ourselves on a professional quality and service
We use a combination of gutter vacuums and ladders to empty your guttering and down pipes.
Experience has shown us that you can only successfully empty guttering and down pipes using both methods together.
Using one or the other on their own, always has limitations
The price quoted is the price you pay, there are no hidden extras.
On completion of work at your property, all your guttering and down pipes will be clear and empty.
Our 2 man teams will carry out all the work below.
Emptying of all your guttering and down pipes
All labour and materials are included.
Removal of all gutter debris from your property.
WHAT YOU CAN EXPECT
Professional courteous office staff.
Fully insured and accredited.
Full written quotations.
Written Confirmation of booking.
Experienced, courteous uniformed operational teams.
Fully equipped liveried vehicles.
Explanation of work carried out ( photos if required)
Written invoice on completion of work.
All major credit card and debit accepted on site.
12 months no quibble guarantee on selected services
Why do I need Gutter Cleaning?
Gutter Cleaning will prevent water damage to your home.
Prevent moss build up on the roof.
Protects exterior walls.
Gutter Cleaning will prevent water damage to your home.
Prevent moss build up on the roof.
Protects Exterior Walls and window frames.
Keeps rainwater flow clear to down pipes.
Extends the life span of your rainwater drainage.
Prevents build-up of debris in the gutters.
Helps keep foundations dry.
Prevents penetrating dampness into the property.
How often you should clean your gutters?
Gutters need cleaning once to twice a year.
Gutters can get blocked throughout the year but especially during rainy spells, autumn and winter.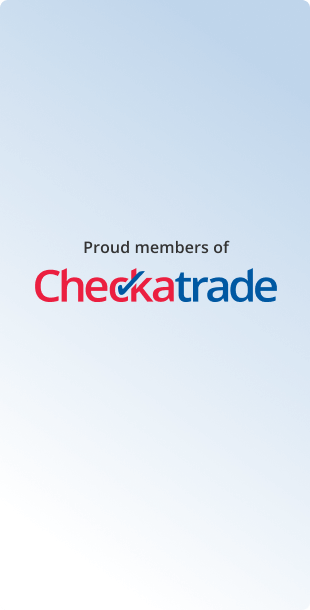 Trusted by Checkatrade for 10+ years
We have been Checkatrade members since January 2011 and have received over 1100 customer feedbackreports with an average score of 9.9 out of 10.

Checkatrade supply you with up-to-date information on trades and service providers, helping you make informed decisions on whom you employ.

At Blue Sky Guttering Ltd we cannot change or select the vetting details or feedback – this comes unbiased from Checkatrade's database.
Gutter Cleaning & Repairs with a 12 Month Guarantee*
Why choose us for your guttering services in Willenhall?
We are a family business with 20+ years of experience in the guttering market. We are reliable, trustworthy and always keep our promises. You will receive a great quality product that you will be happy with every time. Choose us to get the job right in Willenhall the first time.

Why Trust Us:
We are competitive and offer exceptional value for money. If you get a quote, it will be the final price you pay.
We have been a member of Checkatrade since January 2011.
Blue Sky Guttering can give customers in Willenhall an instant quote for gutter cleaning and gutter repairs via email in West Midlands in England
Our team is probably the most experienced in the area of Willenhall, which allows us to make sure any of your gutter cleaning, gutter repair or gutter lining needs are done professionally and efficiently.
20+ years of work at height experience and ongoing training allow us to meet your needs; ongoing training means you can be secure in knowing that we won't make any mistakes during your installation.
Blue Sky Guttering provides various commercial gutter cleaning, repair services and residential gutter maintenance and gutter emptying around West Midlands in England
Confident and upheld health and safety procedures that help ensure a safe working environment.
Our Guttering Services
Blue Sky Guttering LTD are innovators in the guttering industry.
Making use of the latest products mean we can always find a solution for both businesses and homeowners living in West Midlands in England
We know that guttering problems can start to become a headache. That's why we offer you expert gutter services to ensure that your property stays dry. With our help, you can enjoy your evenings without worrying about your property.
Our scope of gutter services include:
Gutter Repairs in Willenhall
Gutter Lining in Willenhall
Gutter Cleaning in Willenhall
Down-pipe Clearing
PVC Guttering Services
Concrete Guttering Services
Finlock Guttering
Providing Excellent Service & Quality - backed by GUARANTEE
"Turned up promptly and at the agreed time, completed the work quickly and with a minimum of fuss. It hasn't rained since the repairs were carried out so I don't know yet whether they were successful, but with a 12-month guarantee I have some peace of mind that if there's a problem they'll be back to sort it out. Thank you!"
Friendly, professional, prompt! Really superb service from Blue Sky.
100% I have nothing to say but that They came down, fixed price, repaired what was an ongoing block and alighment issue, they did it properly as I watched them No mess , good attitude. Il be using them again. Cheaper than local trades people too.
Blue Sky Guttering carried out the cleaning and repairs with efficiency and no fuss at all. Their admin was excellent and handled the whole job really well and I would not hesitate to recommend them
I've used 3 different companies to repair my downpipe in the last 18 months and still it ended up faulty, disconnected downpipe. Now I contacted 20+ companies, most companies did not reply or refused due to the height. Sean responded very quickly with a price of £264 which is reasonable. I was a bit worried about the lengthy contract he sent me but it showed professionalism and he provides a 12 month guarantee unlike most. Anthony performed the work on time and performed a thorough check and got to work fixing all the issues. Professional, polite and got the job done! Strongly recommend!
This was one of the best customer services experience ever. Everything is done according to the book including service agreement and invoicing. The work was seamless, definately recommend Blue Sky for gutter cleaning and repairs.
Professional, Reliable, *Guaranteed Gutter Cleaning & Repairs
Specialists in Gutter Cleaning, Gutter Repairs & Gutter Lining.